A zero waste event at the Diluvio festival
28/07/2023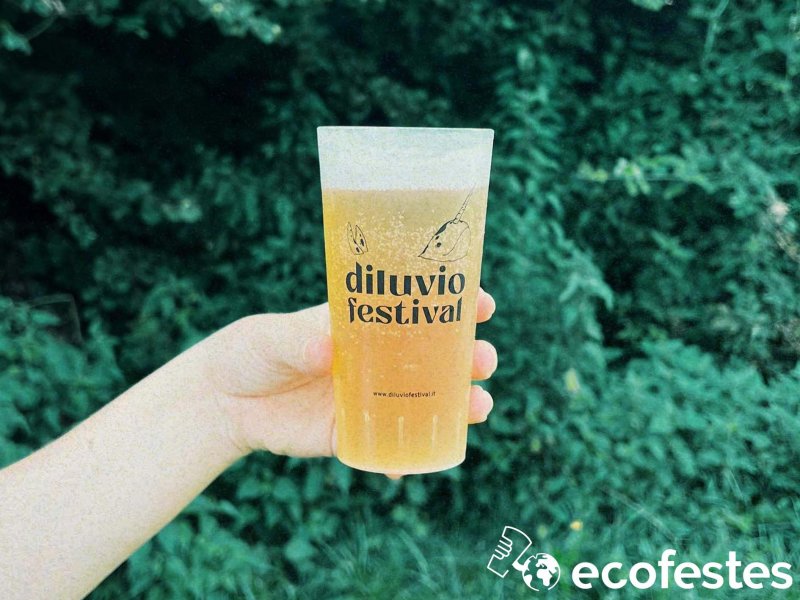 Every year, for four days, the forest becomes the home of the Diluvio Festival, a laboratory where we try to change times, experiences and habits, where we can accommodate different ways of imagining, moving and interacting.
A festival that captures a new daily reality, a break in everyday life and in the city, where sharing, feeling and experiencing a harmonious and peaceful environment next to nature. A "counter-world" where the only wealth they want to produce and accumulate is the pleasure of meeting, allowing themselves to be taken away through new imaginaries, thoughts and words: "because we like it and it makes us happy."
Diluvio wants to act as a diffuser of music, art and ethical culture for a higher purpose of collective joy, to create a moment of sharing and freedom, trying to minimize its environmental impact.
By its nature, a large event has a strong environmental impact: precisely it involves a large number of people who inevitably move around, consume energy and produce waste.
However, collective, artistic and cultural experiences are essential for the psychophysical well-being of the individual, their links with other people, the environment, history and art. Sociability, celebrations, rituals can never be replaced in the life of the human being.
Since 2018, they decided to give up single-use cups and switch to the alternative of washable and reusable cups. With the idea of ​​creating a zero waste festival.
Apart from the reusable cups, they have drinking water fountains, 100% vegetable food, organic containers for the food trucks, and an eco point to help you maintain the netting event area.