Let's toast to a more sustainable Christmas with the new reusable glass EChamp!
10/11/2022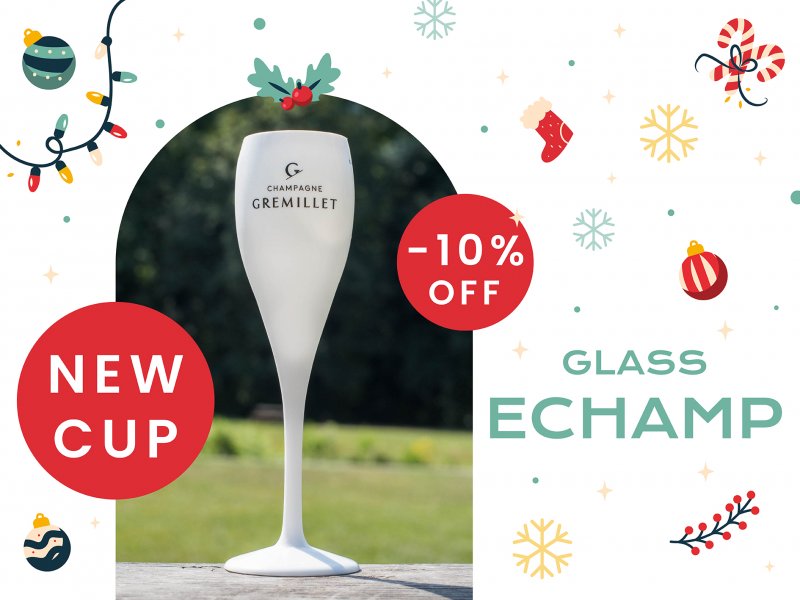 During the Christmas dates, a lot of waste is produced. Paper waste, packaging and single-use light plastics are on the rise, since many times we cannot provide the big lunches and dinners with the dishes and glasses from home or from our organization.
Ecofestes present a new reusable cup ideal for reducing waste during these dates. Designed with propylene homopolymer, the Eco Champ glass is a flute for sparkling drinks and cava. Its elegant and robust design is made to maximize its useful life. Like all our reusable glasses, it does not contain Bisphenol A (BPA) and is 100% recyclable thanks to its manufacture with pure polymer.
Transparent or opaque, Eco Champ glasses are perfect for ceremonies, tasting fairs, Christmas meals and company parties. Take the opportunity to purchase them with a 10% discount until December 12th! You can personalize them with screen printing with your design or consult our catalog of generic festive designs, where you will find a special section for reusable plastic glasses.
We toast to sustainable parties!