Bleech Festival celebrates a plastic free event with reusable cups
31/08/2023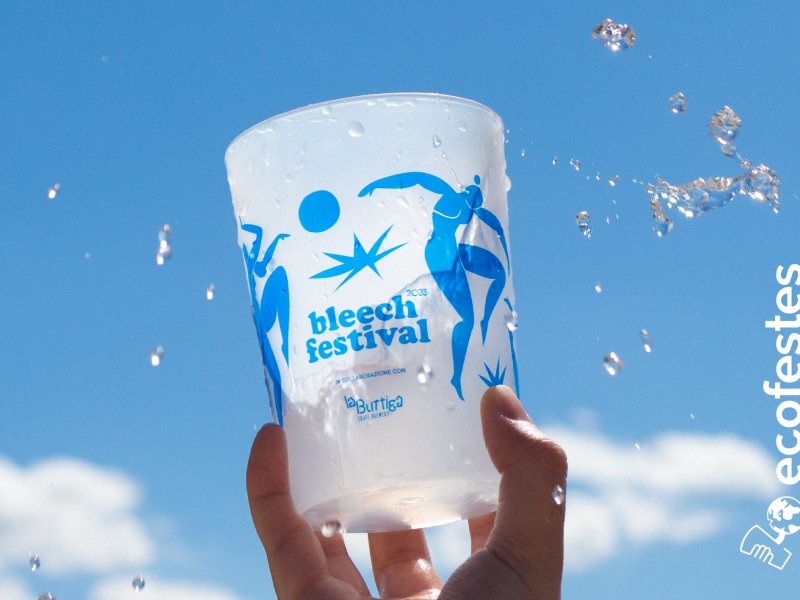 Bleech Festival is the most important event dedicated to youth culture and arts in Piacenza and its province, a magical experience for the entire public.
During these four days outdoors you can enjoy concerts by more than 25 artists, a Vintage & Craft Market, wine tasting Masterclasses, Yoga classes, pasta and cupcake design workshops, and much more!
Since its beginning, Bleech Festival has worked to create an environmentally conscious event, thanks to the use of reusable cups this has been possible, completely eliminating disposable plastics during its event.
This year they enjoy a Plastic-Free festival, with Ecofestes ECO50 HAVANA reusable cups designed by Bleech Festival, organized by Tomato Studio, and in collaboration with La Buttiga Craft Brewery.