Because sport can also be sustainable!
19/03/2018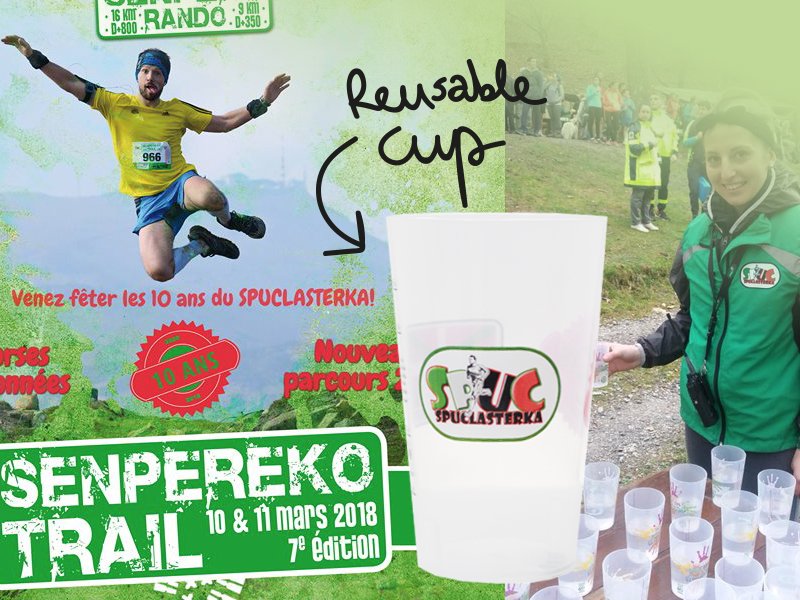 More and more sports event organizers are aware of the importance of reducing their ecological footprint. Respect for the environment and especially for the natural spaces where they organize their events are in their objectives.
The best way is by avoiding the generation of residues! Eliminate any residue needed to become reusable objects that, at the same time, can be used on multiple occasions. Between these, we find reusable, resistant and durable cups since they can be used and washed as many times as necessary in several editions of the event. The cup, which allows cool or hot drinks, can be personalized with the image of the event, but also, it can become a broadcasting space for the sponsors of the race, which can become a source of income.
And so that it is easier and help their customers, from now on Ecoverre also offers a service of industrial washing cups with certified hygiene results.
Among other races that have been added to sustainable solutions Ecoverre, we can report the Sempereko Trail, which will take place next March 11 and is in its tenth edition with reusable cups. The race of 21 km and 1050 m. The difference in height required 1,250 cups that will prevent more than 12kg of plastic residue generated from disposable cups.
Other sporting activities in addition to sustainability are the Montpellier Triathlon, the Angers Triathlon, the Sisteron Badminton Club, the Roller Derby Bordeaux Club, several hiking trails, ...